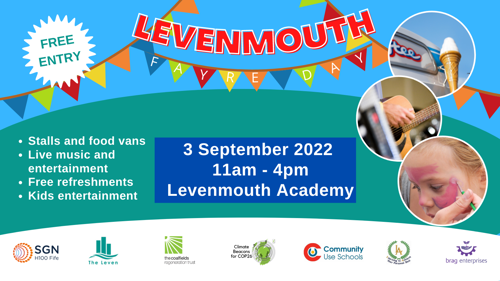 We are excited to be hosting the Levenmouth Fayre Day on Saturday 3 September 2022 with a number of out partners. Visit our event page for more information.
----------------------------------------------------------------------------------
The Leven Programme is a series of connected projects along the River Leven in Fife, which have the environment and people at its heart.
It involves many key government agencies, non-government organisations, private sector businesses and local communities working closely together to help deliver environmental improvements in and around the river, while maximising the social and economic opportunities that these improvements can bring.
Our vision is that by 2030, our partnership will have contributed to, and delivered a number of projects that will have helped to breathe life back into the River Leven, improving the areas surrounding it and making them great places to live, work and visit.