Jenny Gilruth, Minister for Culture, Europe, and International Development visited Levenmouth on Tuesday 14 September to meet representatives from the Fife 'Climate Beacon' and celebrate their work as part of Scotland's Climate Week 2021.
The Fife 'Climate Beacon' is an initiative bringing together organisations including The Leven Programme partnership, ONFife, Levenmouth Academy and local groups to collaborate on creative ways of involving communities in responding to climate change. The organisers of the Fife Beacon are eager to share stories of the region's proud industrial heritage and show the world how we can transform to a resilient low carbon community of the future.
Ms Gilruth met with representatives from the Beacon for a walk along the site of a former telegraph pole and railway sleeper works in Methil. The site, which is adjacent to the River Leven, has laid empty for more than 10 years and though a well-used space by local communities its derelict state also attracts various forms of anti-social behaviour. The Leven Programme's vision is to transform the site into one in a series of riverside parks for the benefit of nearby communities, tourists, and the new visitors the reinstated rail line will bring to the area.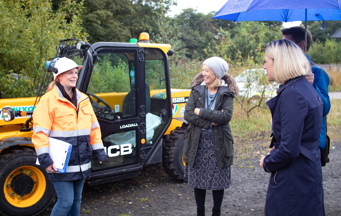 Terry A'Hearn, Chief Executive at Scottish Environment Protection Agency (SEPA), which is a partner in the Leven Programme, said: "Together we face a huge environmental challenge and there needs to be a real urgency to act. Working together, we can build a prosperous, sustainable future for our families and communities and The Leven does just that - bringing together private, public and third sector partners focused on an ambitious vision for the area.
'We're delighted to welcome the Culture Minister Jenny Gilruth to find out more about The Leven Programme, building on a huge regional, national and international interest in the partnership. The partnership is about delivery and with the eyes of the world turning to Scotland for the international climate summit in November, it's time for the Fife Climate Beacon to deliver."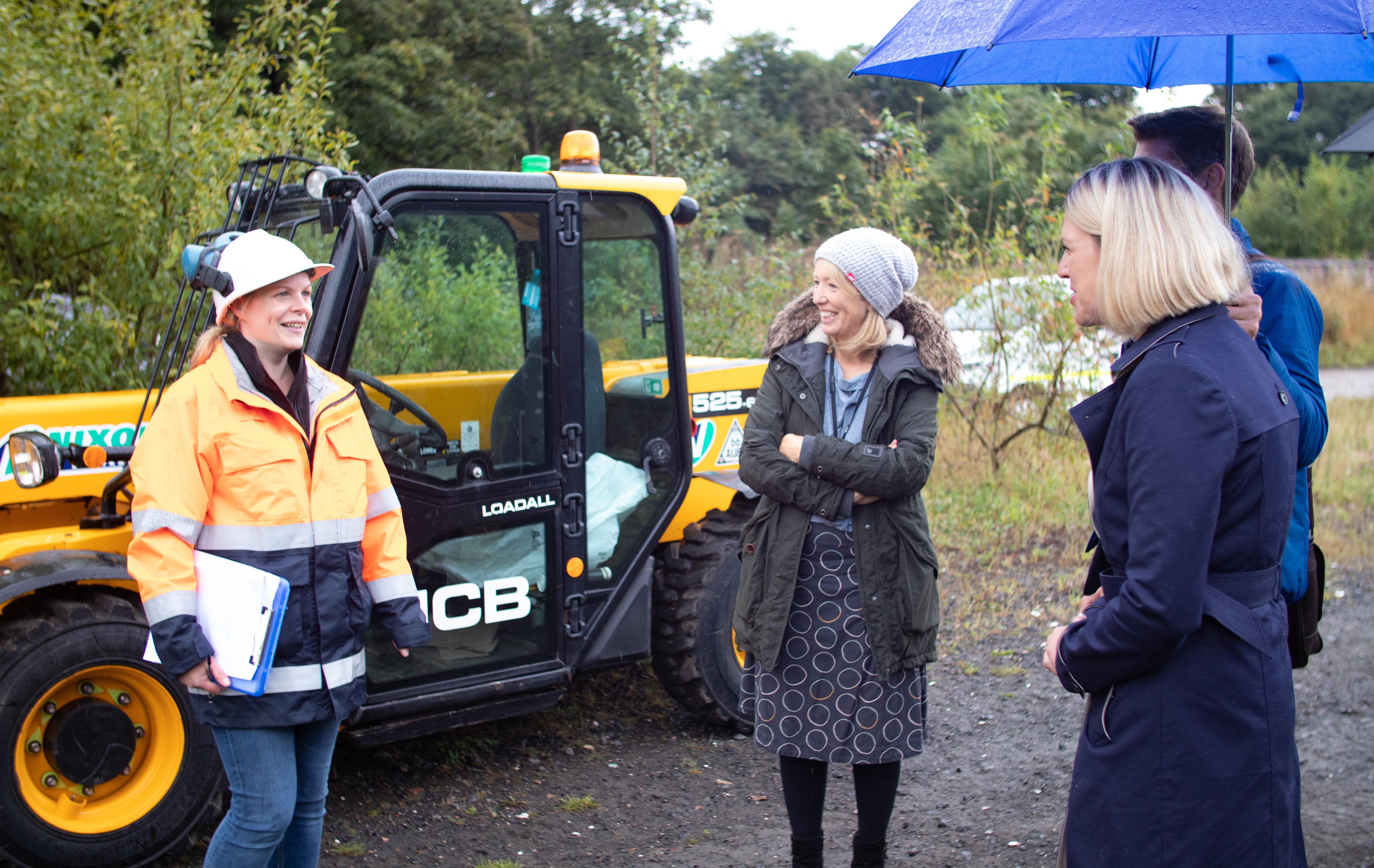 The Fife Climate Beacon has plenty of plans in progress, including a
photography competition for pictures taken along the river Leven, author talks at local libraries, and a campaign for rewilding on school grounds with four schools so far involved. It is one of seven Climate Beacons created as part of the Climate Beacons for COP26 project led by Creative Carbon Scotland.
Ms Gilruth has said of the Climate Beacons for COP26 project: "This pioneering work from Creative Carbon Scotland ahead of COP26 makes a powerful link between culture and climate action. Climate Beacons will play an important role in ensuring that the history-making COP26 negotiations are not only felt in Glasgow but across the country, helping everyone in Scotland to better understand climate change and how to contribute to becoming a net-zero society."
The visit took place as part of Scotland's Climate Week 2021, which runs from 13 to 19 September. Climate Week aims to raise awareness, showcase climate leadership, and encourage action, building momentum ahead of the UN climate negotiations, known as COP26, coming to Glasgow in November.